ECCB ceased publication with the closure of the AMS Press in March 2017.
The last volume published was new series number 36, released in late 2015.
This web site serves as a commemoration of the many fine scholars who
helped to support this noble project, which ran for ninety-one years
(1926–2017), during its concluding days.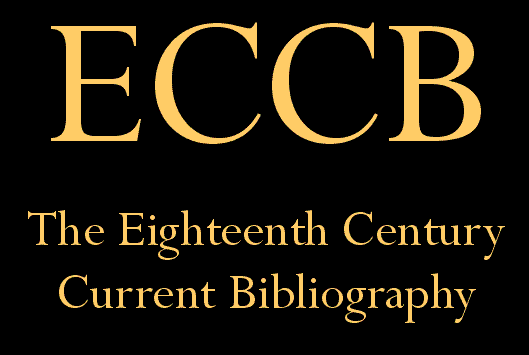 For nearly eight decades, the ECCB has offered
scholars, students, and devotees of long-
eighteenth-century studies a comprehensive,
interdisciplinary, and critical bibliography of this
rich, relevant, and sometimes rollicking era.
Published by the AMS Press of New York, the ECCB
is received by libraries, universities, and private
subscribers worldwide. To learn more about the
ECCB, to find out how to contribute to it or to get
scholarly work noticed, or to meet our editors and
read about our policies, please click on a link of
your choice below.
Meet and Contact the Editors, Field Editors, and Sub-Field Editors
How to Review or be Reviewed or Noticed in the ECCB
Fields and Disciplines Covered in the ECCB
Announcements for the ECCB Editorial Staff
Recent Reviews of the ECCB
About the AMS Press of New York, Publisher of the ECCB